The perfect solution for
the Digital Transformation
The Digital Transformation process is revolutionizing our way of doing business, no matter what your target market is. Cultural, organizational, social, creative and managerial changes demand constant technological updating to promote the end user's interaction within decision-making and production phases. Touchviewer will help you reduce distances, extend the end user's participation in decision-making processes and organize data and information more intuitively.
To win the challenge of innovation, you have to be equipped with tools and technological systems that let you create your personal Customer Experience and elevate your brand with innovative solutions dedicated to your customers, to your sales force and to your employees. Touchviewer allows you to innovate your communicative tools in product presentations to customers. View, process, share data and complex information, simplify sessions and lectures and eliminating physical distances.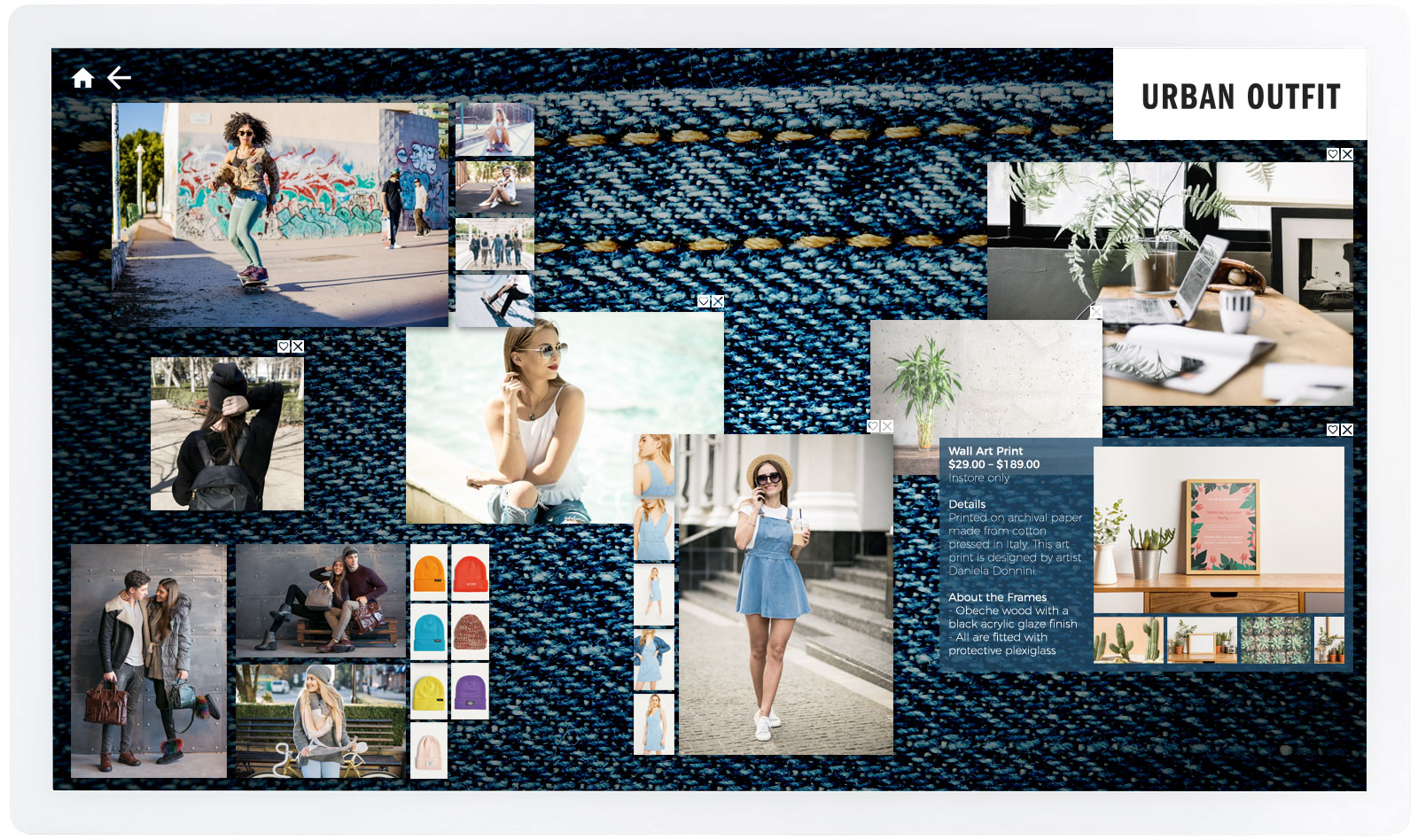 Touchviewer is the tool for digital innovation in the Retail sector that can be used to create innovative applications dedicated to Customer Engagement. It is an opportunity to improve your customers' shopping experience, increase brand perception through innovative digital communication and draw attention to your products with unique experiences. With Touchviewer, you can provide detailed information on your store or on your Tenants. There are no limits in creating your own Customer Journey and promoting customer loyalty through a truly innovative experience.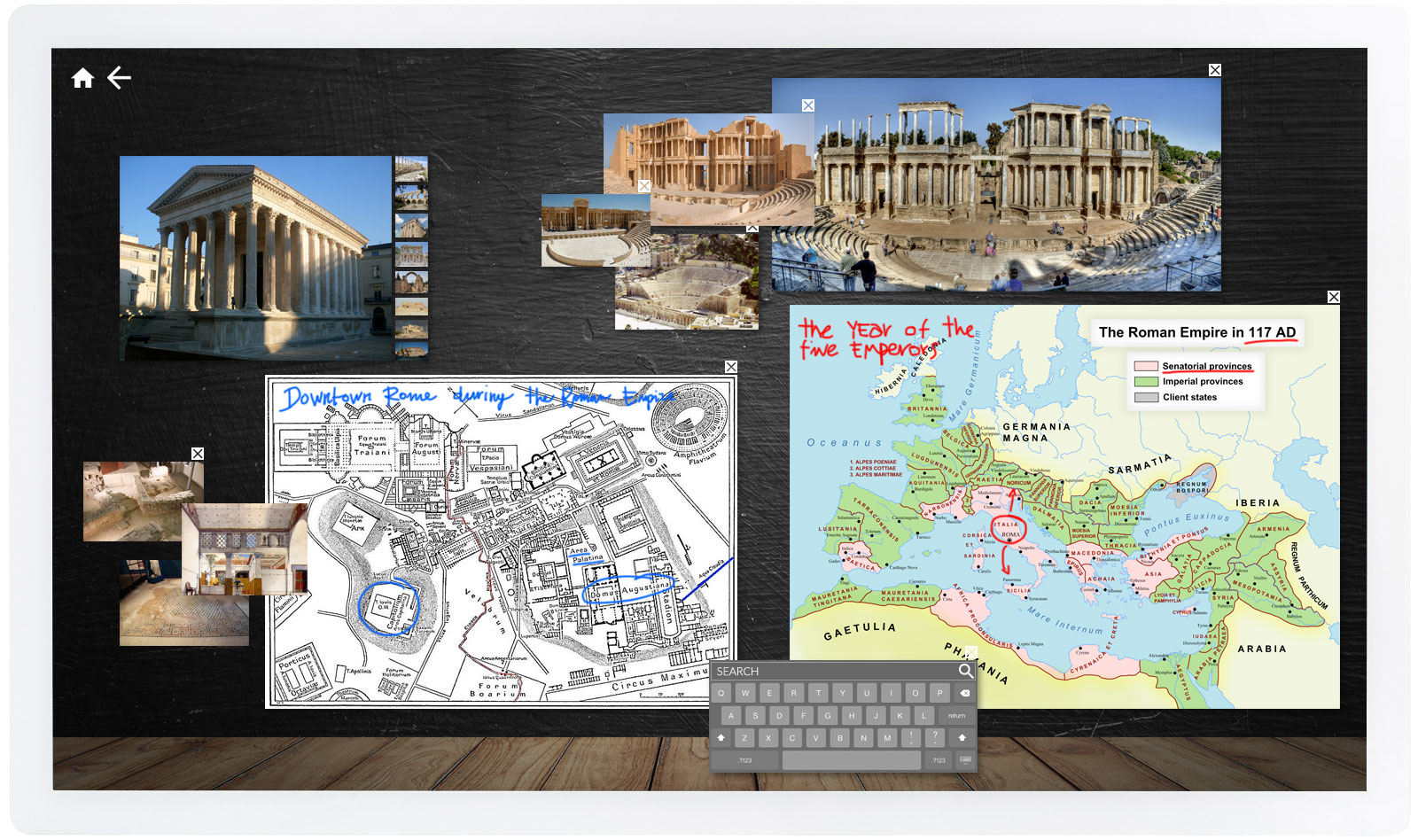 Didactics, culture, training and professional updating with Touchviewer become interactive and collaborative. You can create dynamic and interesting content to improve the learning and specialization of your audience through the digital tools available in the software. The Draw-On feature lets you develop your digital learning: writing, drawing, make annotations, proofreading and sharing. You can also use Touchviewer to create digital information projects or school bulletin boards.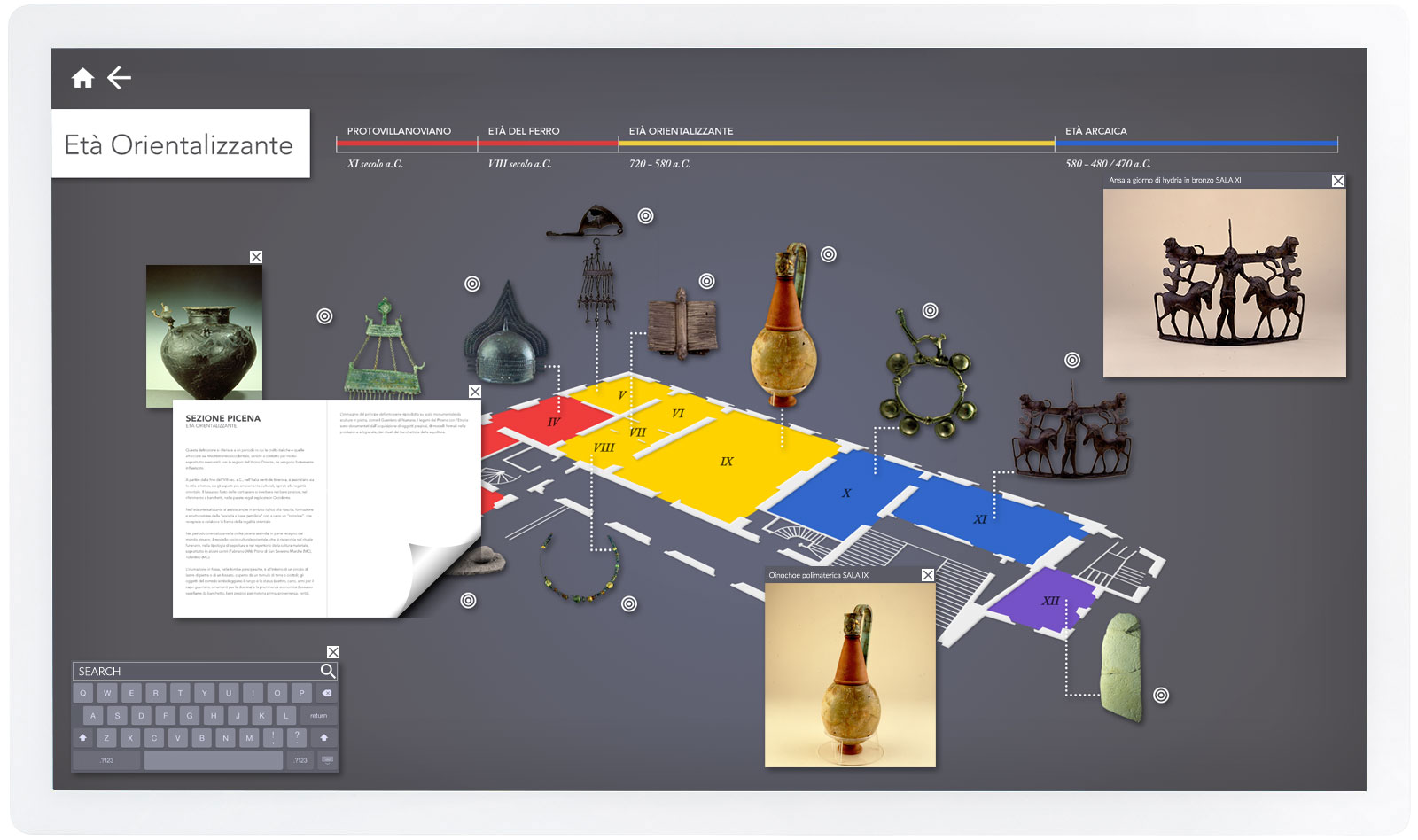 Museums and
Cultural Heritage
Visitors demand innovation in cultural experiences and a change in the way we access art and culture compared to the past. With Touchviewer, you can make your exhibition interactive and digital, creating an innovative, interconnected and multimedia experience. Keeping up with Digital Transformation, with an informative environment dedicated to conservation, the Museum will become a dynamic space with multiple exhibiting methods: interactive solutions and new technological systems engage visitors allowing them to explore, know and interact. Digital tools support traditional exhibitions to make visitor experiences more engaging, through insights, reconstructions and bringing to the fore objects whose temporal and spatial distances make them inaccessible.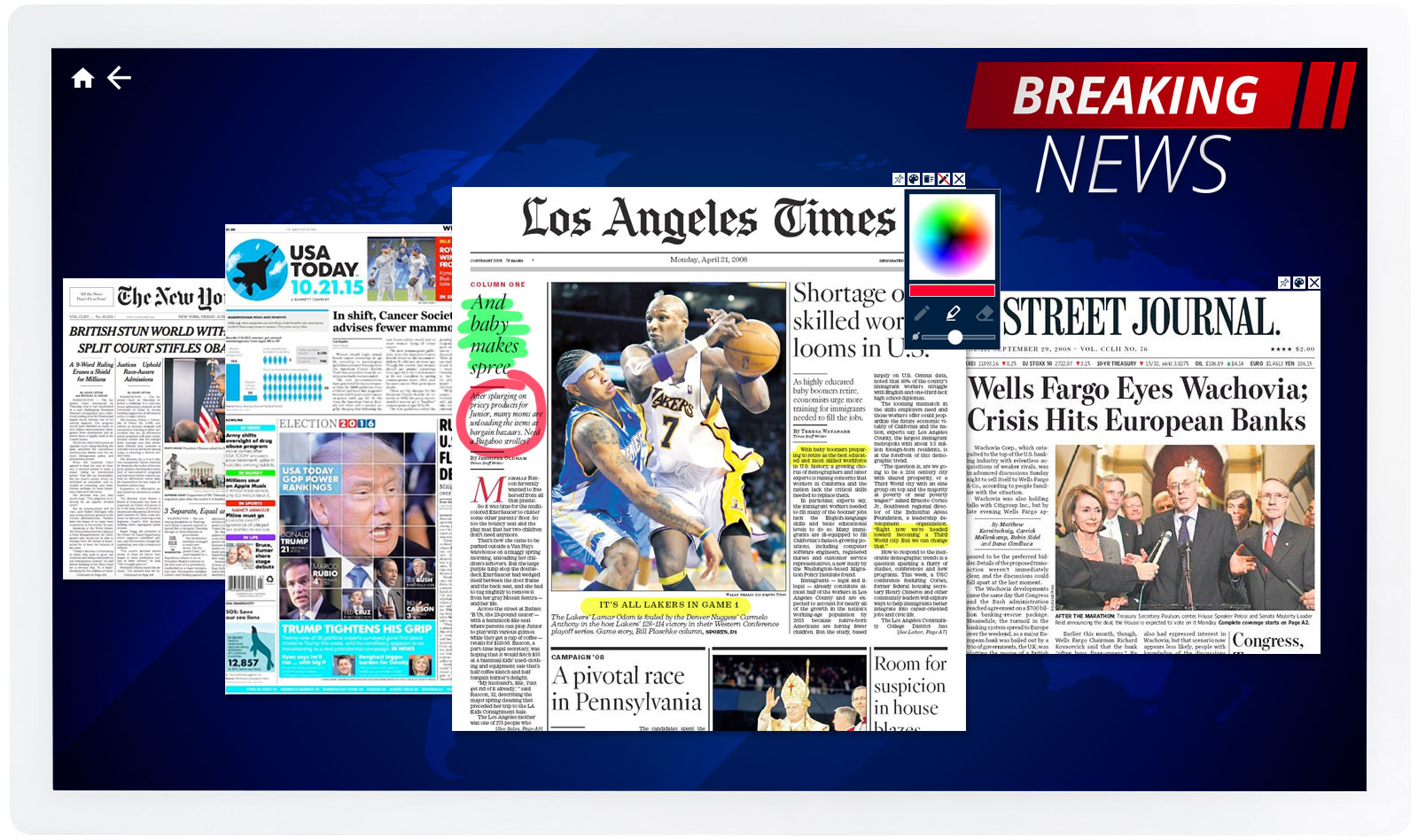 Request Touchviewer for your Newsroom. Prepare your press review by loading the newspapers you want to show with news that is always updated and the events that are occurring in the world live. Quickly scroll through images, select and draw directly on the display without having to write the code but with customizable tools that Touchviewer features. Information and media news can be updated in Real-Time and displayed with a clear and immediate graphical interface.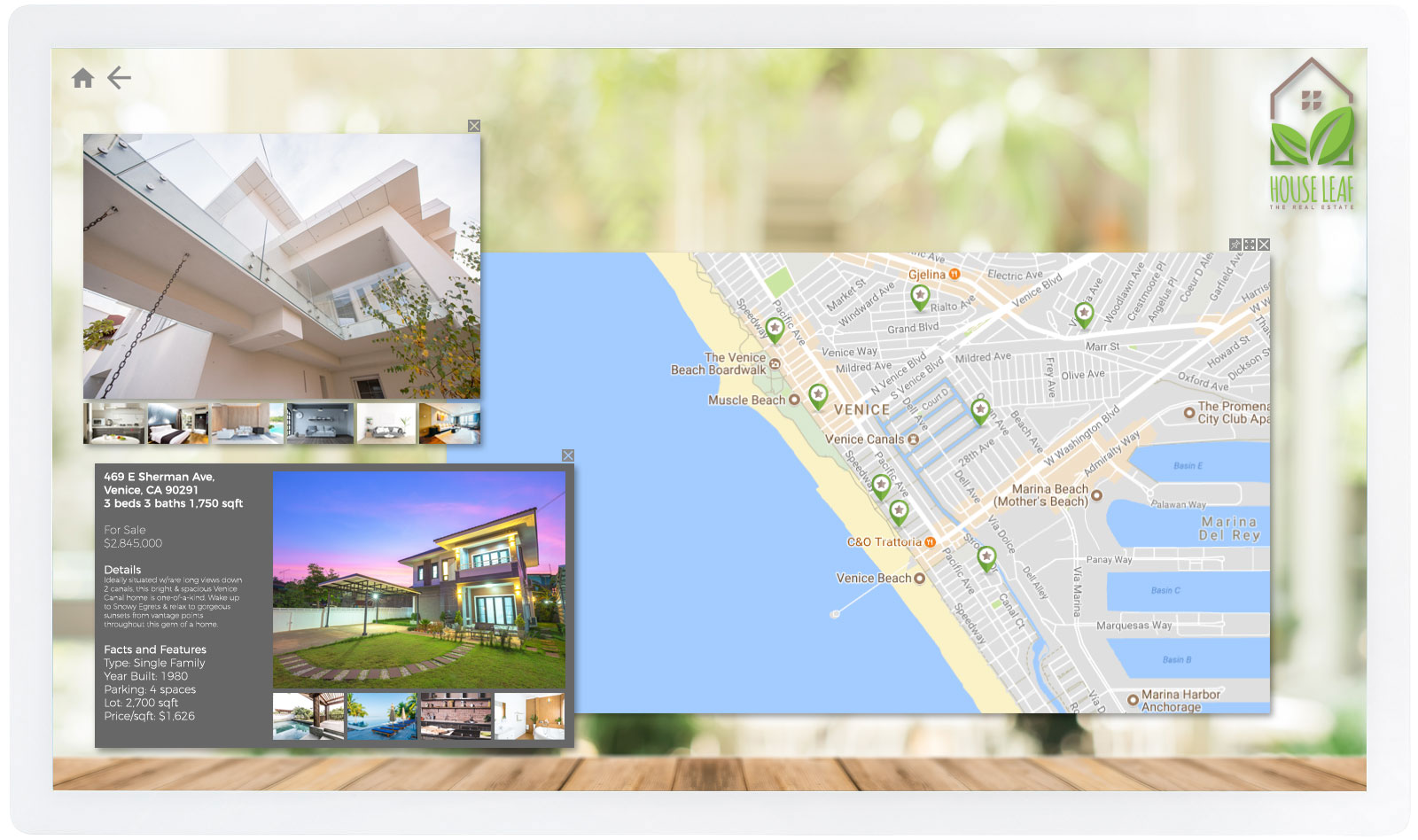 Touchviewer is the ideal solution for promoting your business in the real estate sector with a dynamic and engaging experience. With Touchviewer, you can use your content by organizing it in an innovative and modern interactive presentation. Use the Maps tool to geolocalize your real estate, enrich the tabs with information and image galleries to show to your customers. Create your own Digital Experience with customized presentations that meet the needs of your customers and promote your brand.
Large interactive screens and touch walls are just some of the innovative digital tools that you can install as an integral part of Digital Transformation within the banking sector that will offer an exciting experience dedicated to your customers. Touchviewer is the software that transforms, improves and simplifies communication features of your business, it allows you to provide detailed information on banking products, compare the conditions of different bank accounts or promote new payment cards. Touchviewer is the ideal solution for any kind of information point, to create an interactive digital network at the service of your users.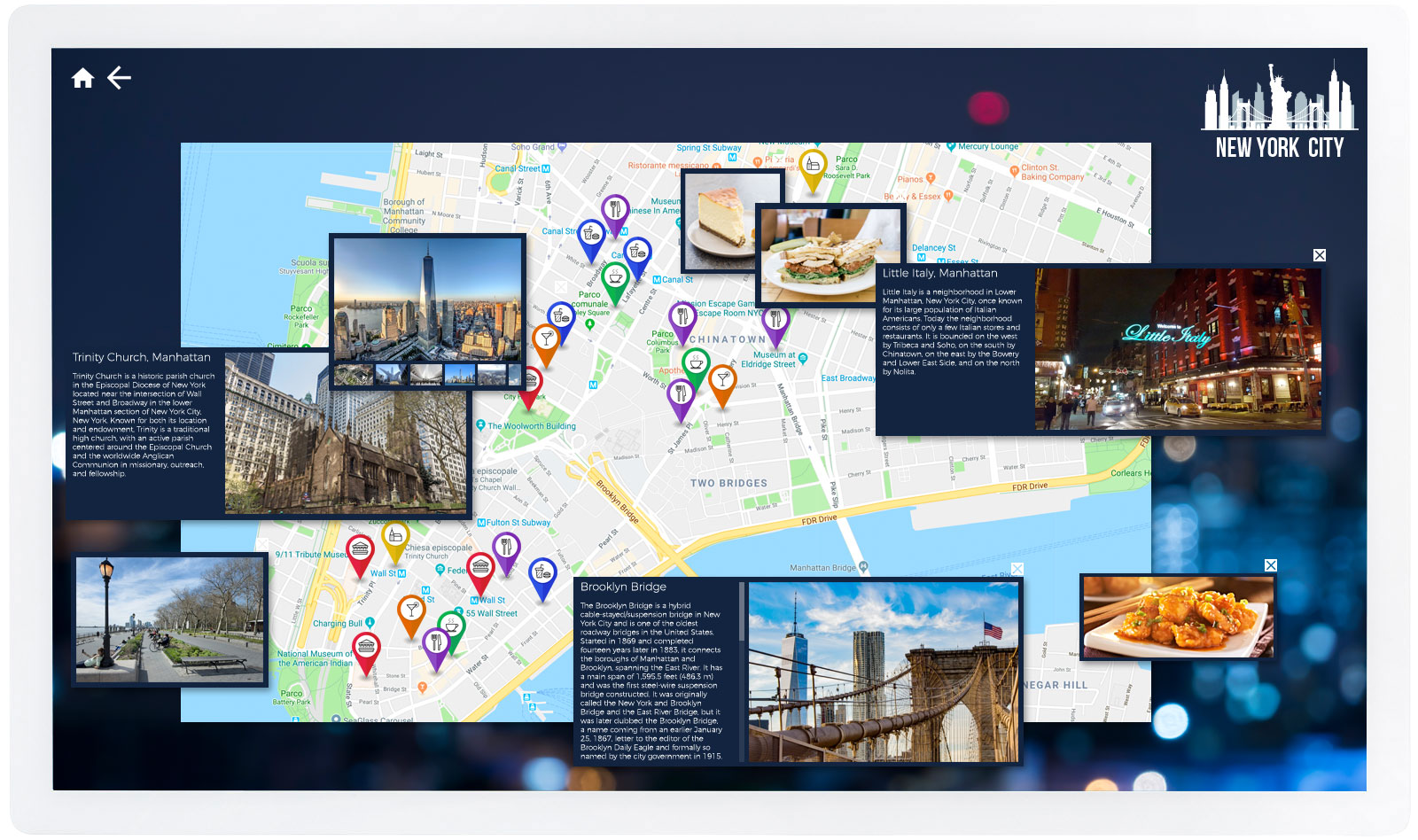 Touchviewer helps private bodies, organizations and public administrations in promoting the territory thanks to its interactive digital instruments. Touchviewer offers unlimited customization solutions and is the key to Digitalization also in the Traveling sector. Touchviewer's receptive sector helps you promote the services offered at the hotel to create interactive menus for your restaurant or to inform visitors on daily initiatives. As for the promotion of the territory, Touchviewer allows you to digitally exhibit and share the beauties of the territory, its events, cultural and gastronomic itineraries. Structured and technological information to meet the needs of digital tourists.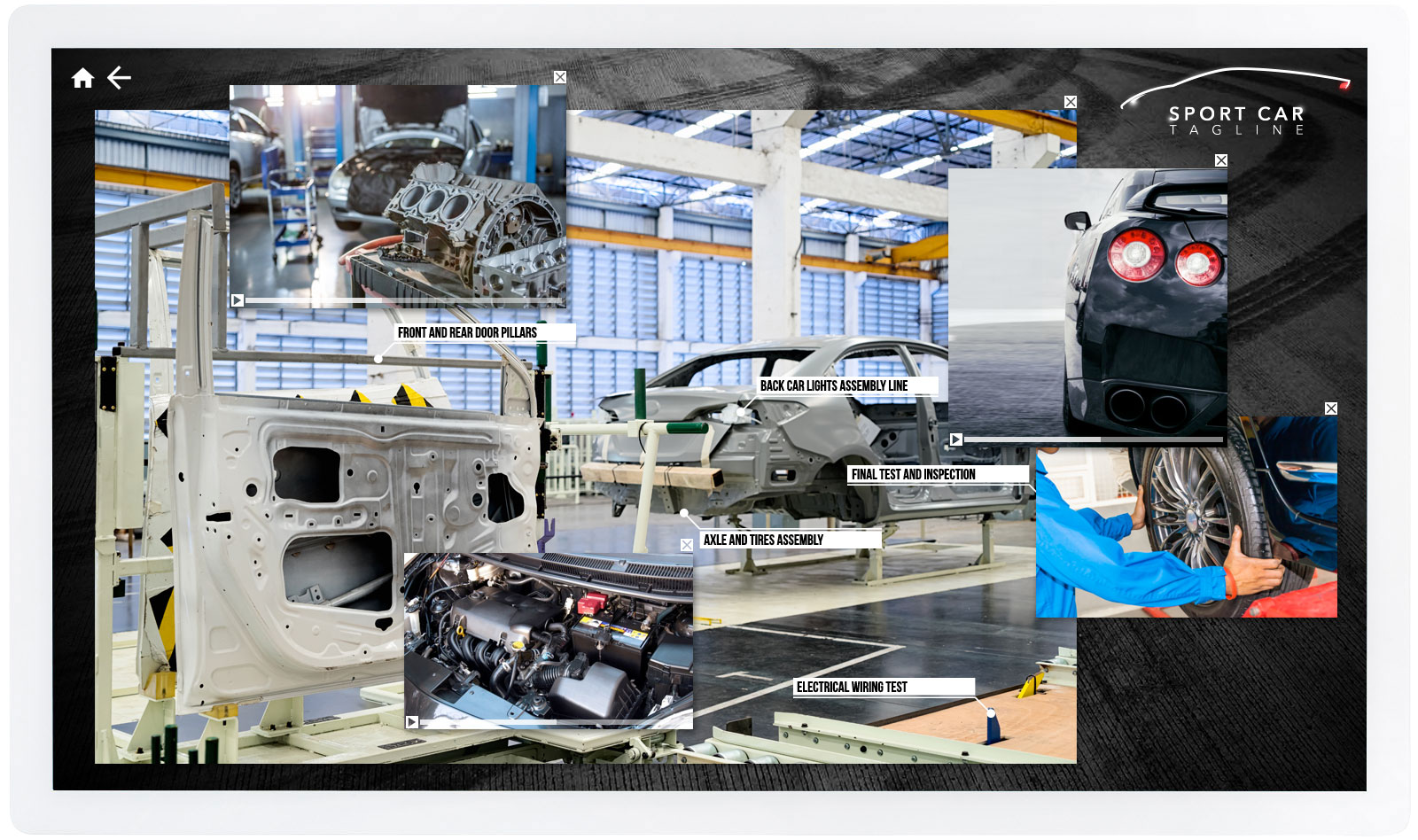 Trade Shows and
Conferences
Digital Transformation demands functional and modern interactive tools and technologies. With Touchviewer you can update, present and share information and news with your customers and your sales force. You can promote and spread all the news, proposed solutions and the latest technological developments of your company. The interactive multimedia archive allows visitors to explore machinery, production lines, products and services. Images, details and videos in 4K Ultra HD resolution allow appreciating your content even more.
Present your content
Create your own interactive experience. Use your content, images and videos to create fantastic Multi-Touch presentations for your users: in shopping malls, museums, meeting rooms and trade fairs.
For any display
Touchviewer is the only software that allows you to automatically adapt the work stage to any display and in any resolution. Landscape or Portrait, single screen or multi-display, from 4K monitors to the endless compositions of the Touch Wall display.
Free to create
Touchviewer is the ideal solution to engage your users with a dynamic and exciting interactive experience. The software functions and the simplicity of use will allow you to create your personal, interactive, modern and effective presentation in complete autonomy.
FREE TRIAL
To create your interactive experience with Touchviewer, you need a PC with Windows 10 64bit. Ask for the FREE TRIAL: you can create your own interactive experience and test all the software functions.
Register to download the FREE TRIAL
no payment required!
play_circle_outline
Touchviewer works even without a touch display because your PC's mouse simulates the movements of your fingers.